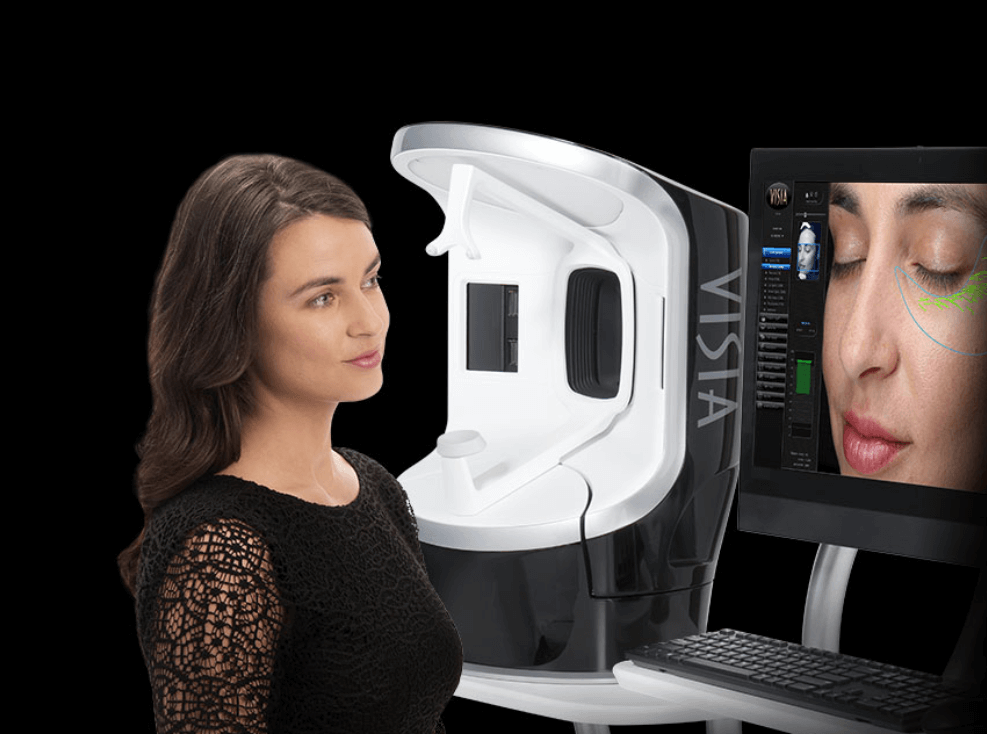 Being proactive when it comes to your skin is essential for preserving the health and quality of your complexion. Unfortunately, a daily skin care regimen is not always effective at preventing the development of aging flaws and breakouts. When searching for a rejuvenating treatment for your unique skin, underlying elements in the subsurface should be considered. At Lougheed Laser Centre, we are passionate about providing our patients with personalized and highly-effective treatments by eliminating the guesswork. We offer the revolutionary VISIA Complexion Analysis System for in-depth analysis and understanding of your unique skin needs.
WHAT IS THE VISIA COMPLEXTION ANALYSIS SYATEM?
This breakthrough technology was developed to offer both patients and doctors an accurate and detailed skin analysis. It is designed to provide a detailed look into the underlying layers of skin to better understand and correct flaws on the surface from within. The system works by taking three dimensional images from every angle of skin while separating the color components within your complexion. From these photos, a personalized treatment plan that best benefits you can be created. Through a better understanding of your unique complexion, you can become one step closer to radiant and beautiful skin.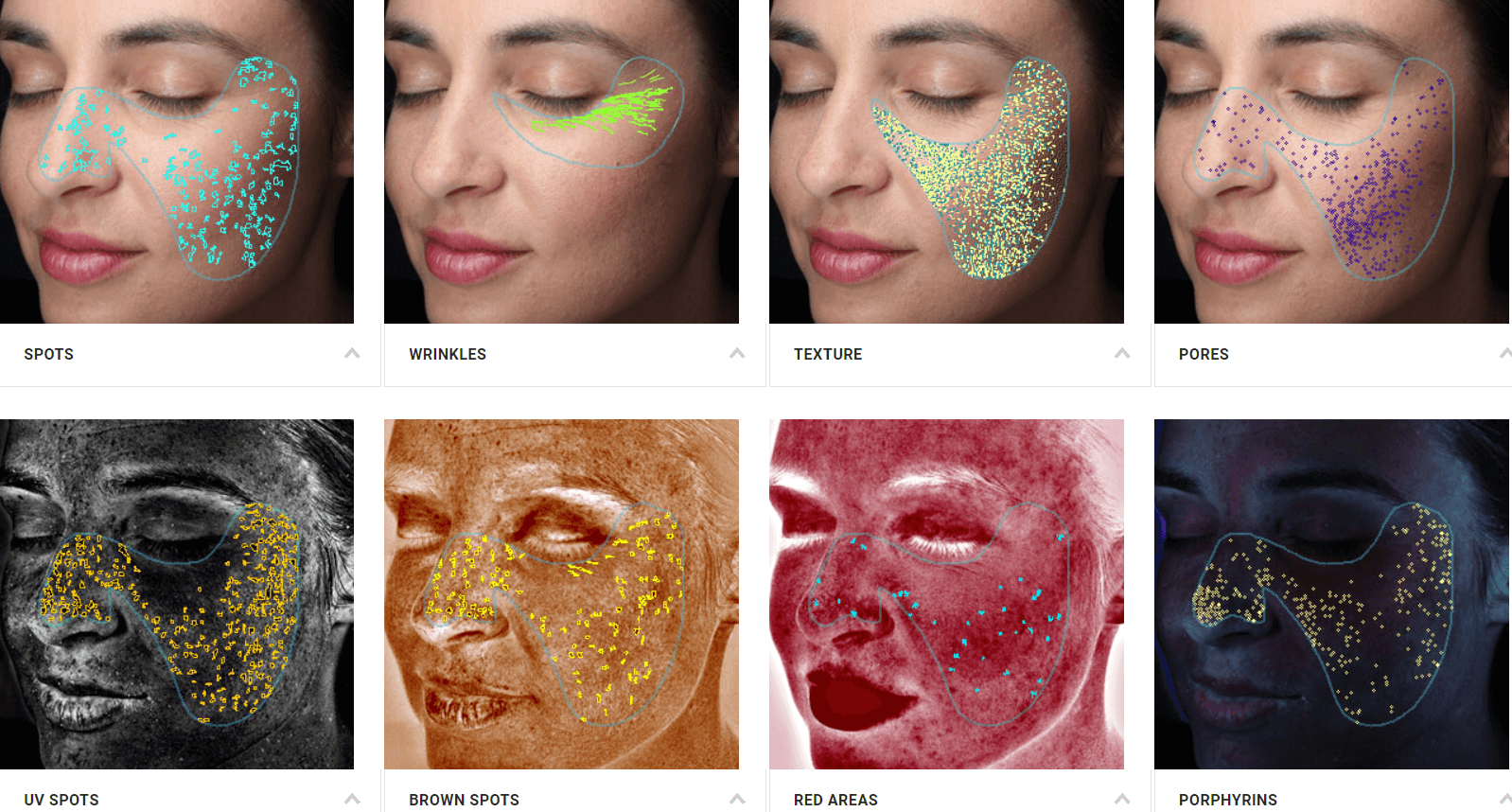 HOW DOES IT WORK?
This is a comfortable and quick process, only taking a few seconds to collect the images.The VISIA Complexion Analysis System utilizes cross-polarized UV lighting in order to measure and identify skin conditions on the surface and subsurface of your complexion. This specialized lighting works by separating color components within the skin and provides accurate imagery of brown, red, and vascular imperfections. These images are taken in three dimensions and from every angle of the skin – making it one of the most detailed skin analysis systems on the market. From these images, you doctor is able to recommend and create the best treatment plan possible tailored to your skin needs.
Following the analysis, an in-depth report is printed that provides easy to understand information for both you and your doctor. In addition, patients can view their complexion analysis results, treatment recommendations, and progress from home using a secure, password protected portal.
BENEFITS
Benefits that the VISIA Complexion Analysis System offers include:
Fast process

Most in-depth analysis available

Enables patients to monitor progress

Personalized treatment recommendations

3D images from every angle of skin



CONTACT US
Become one step closer to the skin you desire by gaining an understanding of your unique skin needs. Reach out to the experts here at Lougheed Laser Centre located i both Burnaby and Delta, British Columbia to learn more about the cutting-edge VISIA Complexion Analysis System. Contact us today and schedule your consultation for a radiantly healthy complexion.