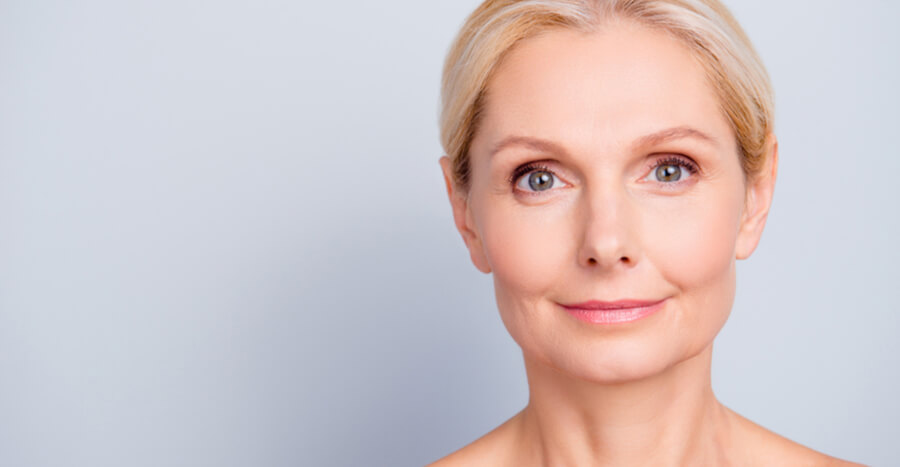 Reduce wrinkles and lines, uneven pigmentation, scarring and more.
The Fraxel® Laser is a breakthrough laser skin resurfacing technique that has the ability to reverse the signs of aging and reduce the appearance of multiple skin imperfections. Used virtually anywhere on the body and on all skin types, Fraxel® provides one of the safest forms of skin rejuvenation.
Laser Skin Resurfacing: What is it?
Laser skin resurfacing is a rejuvenation treatment that improves tone, texture and pigmentation. Unlike lighter forms of skin resurfacing such as chemical peels and microdermabrasion, lasers can penetrate deeper into the skin, providing more effective results.
Fraxel® is a 'fractional laser' which provides resurfacing in a fraction of an area of skin. The advanced technology of the fractional laser allows the skin to be treated with a million microscopically small holes that can't even be seen.
After your first Fraxel® treatment, you'll begin to feel the difference in your skin as it gradually becomes smoother, softer and fresher looking. During treatment the Fraxel® laser's light energy stimulates collagen and your skin's natural rejuvenation process kicks in, smoothing lines, wrinkles and other indentations such as scars. Brown spots caused by aging and sun exposure will noticeably fade, as your previously damaged skin is replaced with fresh, glowing and healthy skin. This process continues with time, providing progressive results – meaning your skin's appearance will keep improving over the next three to six months. Some patients choose to also have Hydracials for a total makeover.
What Does the Fraxel® Laser Treat?
One of the things that we love about the Fraxel® laser is the multitude of conditions it can address. It's truly a laser skin rejuvenation multi-tasker. It treats:
Fraxel® treatment is completely safe: it's both FDA and Health Canada-approved and is only practised by highly trained technicians at Lougheed Laser. Fractional laser technology was developed over a decade ago and since that time the technology has continually advanced, with clinical studies providing positive results. Almost a million treatments have been performed around the world.
Fraxel® Treatments at Lougheed Laser
There are only a few laser centres and clinics that offer Fraxel® laser skin rresurfacing in the Vancouver area, and Lougheed Laser is one of them. Others may offer 'pixel' or fractional laser treatments, but be sure to look for the Fraxel® name. Our highly qualified technicians have treated clients with Fraxel® from all over the Lower Mainland including Vancouver, Burnaby, Coquitlamd and New Westminster. Clients in the Delta and Surrey areas may book fractional laser treatments at our other location, Delta Laser & Skin Care Centre.
To learn more about Fraxel®, read our FAQs to the right or contact us to book a consultation.