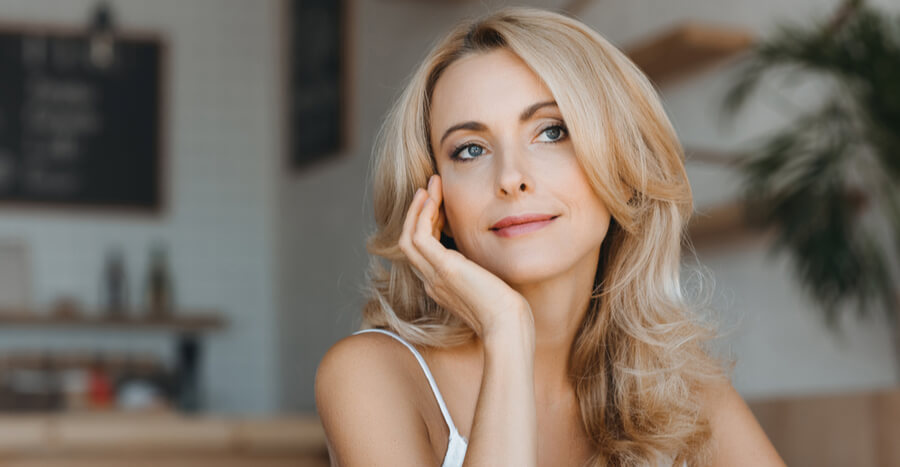 Are you interested in treating your wrinkles, lines, and visible signs of aging, but looking for results that are more subtle and gradual? Sculptra® Aesthetic may be the solution you've been waiting for. At Lougheed Laser Centre, our Sculptra® Aesthetic injections replace the collagen that is lost during the aging process, resulting in natural-looking, smoother skin over time.
Located in Burnaby, British Columbia, Lougheed Laser Centre is led by Dr. Marcia Fleming and registered nurse Jennifer Sutherland. Contact us today to schedule a consultation and find out how Sculptra® Aesthetic can improve your visible signs of aging for up to two years without any downtime or invasive surgery.
What is Sculptra® Aesthetic?
An injectable facial treatment, Sculptra® Aesthetic is indicated for:

Deep folds between the nose and mouth

Lines that frame your mouth

Chin wrinkles
Administered in a series of small injections, Sculptra® Aesthetic works by targeting the visible signs of aging at a cellular level underneath the skin. Sculptra® Aesthetic is a formulation of poly-L-lactic acid that uses your body's natural processes to gradually improve skin.
How Does Sculptra® Aesthetic Work?
When injected underneath the skin, Sculptra® Aesthetic goes to work replacing collagen in the deep dermis that has been lost as a result of the natural aging process. Sculptra® Aesthetic restores the structure and strength of the skin, adding fullness to volume-deficient areas without looking as though you have received cosmetic treatment.
The amount of injections you have done per session, as well as the number of sessions it will take to achieve your desired results, depend on your individual skin type and condition. These options can be discussed with our medical team during your consultation.
Is Sculptra® Aesthetic Safe?
At Lougheed Laser Centre, our experienced medical team is highly trained in administering injectable treatments, ensuring professional, long-lasting results. The ingredients of Sculptra® Aesthetic are easily recognized and processed by the body, but some contraindicating medical conditions or allergies may require further evaluation before treatment is approved.
Slight bruising, swelling, and redness is common at injection sites and should subside shortly after treatment. While this injectable treatment yields gradual, natural-looking results that are long-lasting, visible signs of aging may eventually recur. Regular treatment, along with a good skincare treatment, can help manage visible signs of aging for the long term.
Contact Lougheed Laser Centre today to schedule a consultation with our medical team and find out how Sculptra® Aesthetic can improve your skin naturally and gradually.