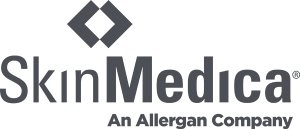 At Lougheed Laser Centre, we offer multiple lines of medical-grade skincare products to help our patients maintain their skin health at home. In addition to some of the top names in the skincare industry such as Obagi® and EltaMD®, we also offer SkinMedica® to help you keep the results you achieve at our office.
Located in Burnaby, British Columbia, Lougheed Laser Centre is led by Dr. Marcia Fleming and registered nurse Jennifer Sutherland. Contact us today to schedule a consultation and find out how our SkinMedica® skincare products can help maintain the appearance and luster of your skin.
What is SkinMedica®?
Over the past decade, SkinMedica® has researched and developed skin rejuvenation products that are inspired by the science of skin. Offering an entire aesthetic product line, SkinMedica® has had several accolades on TV and in magazines, such as Elle, People, Web MD, The View, and The Today Show. In 2013, SkinMedica® became a part of Allergan®, a trusted name in skin care.
SkinMedica® creates products that are scientifically-formulated, clinically proven, and sold through approved physician's offices across the country and globally. It is their philosophy that, "everyone deserves to have naturally radiant skin," and they continue to develop results-driven products that focus on:
At Lougheed Laser Centre, our medical team will help you determine which products are best suited for your individual skin type and condition.
What are the Benefits of SkinMedica® Products?
While there are several over-the-counter skincare products, many of these only contain small amounts of medical formulations and often have many inactive ingredients that provide no direct benefit to the patient's skin and can even further irritate sensitive conditions. Our SkinMedica® and other medical-grade products are specially developed to rejuvenate the skin for results that are tailored specifically to you and your individual skin condition.
Medical-grade skincare products that SkinMedica® take the guesswork out of skincare, providing a solution you can trust. The results of SkinMedica® trials see from 80 to 100 percent improvement in treated conditions, and a rewards program is also available to help you save on other Allergan® brands and services.
Why Choose Lougheed Laser Centre for Your SkinMedica® Products?
At Lougheed Laser Centre, our experienced team of skincare professionals offer a full range of non-surgical solutions to everyday skin care. From comfortable, convenient laser and cosmetic treatments to medical-grade skincare products, Lougheed Laser Centre is your premier destination for your skincare concerns.
Contact us today to schedule a consultation with our medical team and find out which SkinMedica® products can help nourish, protect, and highlight your skin.