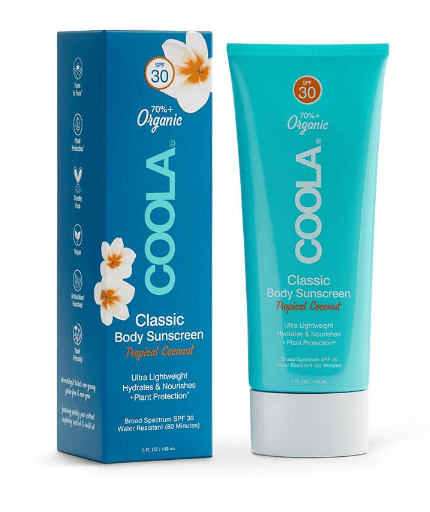 Have you tried numerous skin care products, but haven't seen or felt results? Unfortunately, not all skin care and sun protective products are created equal. Only a handful of skin care product collections, including the COOLA collection, are recommended and offered by skin care professionals. We are excited to offer refresh skin care and sun protective products to counteract the effects of sun exposure.
Lougheed Laser Centre is led by Dr. Marcia Fleming who is excited to offer the latest and greatest skin care products including those from COOLA. Our skin care experts look forward to meeting with you and discussing how we can help make your skin as healthy and vibrant as ever. Contact us today to schedule your skin care consultation!
What is COOLA?
COOLA is a premier skin care product line engineered to safeguard your skin from severe UV rays and damage caused by them. These products are formulated with proven, innovative ingredients that are all the same natural, sustainable, and organic. COOLA skin care and sun protective formulas are strictly created with the freshest and most potent anti-oxidants like algae and red raspberry seed oil that help heighten these product's efficacy. No GMO'S, harsh chemicals, or parabens are implemented in these products, helping you achieve more natural results.
Which COOLA products are best for me?
Our specialists understand the importance of feeling comfortable behind your skin as well as protecting your skin from powerful UV rays. We would be delighted to consult with you, discuss your skin needs, and carefully examine your skin. From there, we can better determine which COOLA product(s) may be ideal for your skin. It's important to keep in mind that results will vary between users.
How do UV rays affect my skin?
Ultraviolet (UV) rays are released from the sun and comprise of two types: UVA rays and UVB rays. UVA rays penetrate the skin's thicker layers while UVB rays generally affect the outermost layer of skin. Extensive exposure to both forms of UV rays can accelerate aging in the skin and can increase the risk of developing skin cancer. COOLA products are especially created to help protect your skin from UVA and UVB rays, ensuring long-term skin health and optimal skin cancer prevention.
Would you like to learn more about COOLA skin care products? Contact us today to schedule an appointment with us! We look forward to hearing from you!