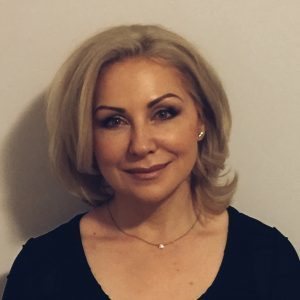 Dr. Grace Francescato has supported hundreds of patients in improving their performance and general health. Helping patients become a better version of themselves was what lead her practice to naturally evolve into a special interest in skin and aesthetic medicine. For Dr. Grace, skin health is a direct reflection of internal health.
"My goal is to inspire and support you to be, look and feel your best – inside and out. Aesthetic medicine is 'magical' because it helps us to feel and look better almost immediately. Even more impactful, is supporting our whole self through better nutrition and lifestyle. In addition to aesthetic injections, my contribution is to provide inter-venous therapies, intramuscular injections and general naturopathic counselling."
Dr. Grace loves learning, attending conferences, learning new techniques and improving her skillset to contribute to her patients wellbeing. She is certified in the Vampire Facial and teaches other medical practitioners Platelet Rich Plasma (PRP) Facials. These facials use your own blood and concentrate growth factors to stimulate your own collagen to rejuvenate and enhance your skin.
Dr. Grace Francescato, ND is a member in good standing of the BCNA, CNPBC, CAND, CSSM, AARM, and IVNTP (Inter-venous Nutritional Therapy for Physicians).