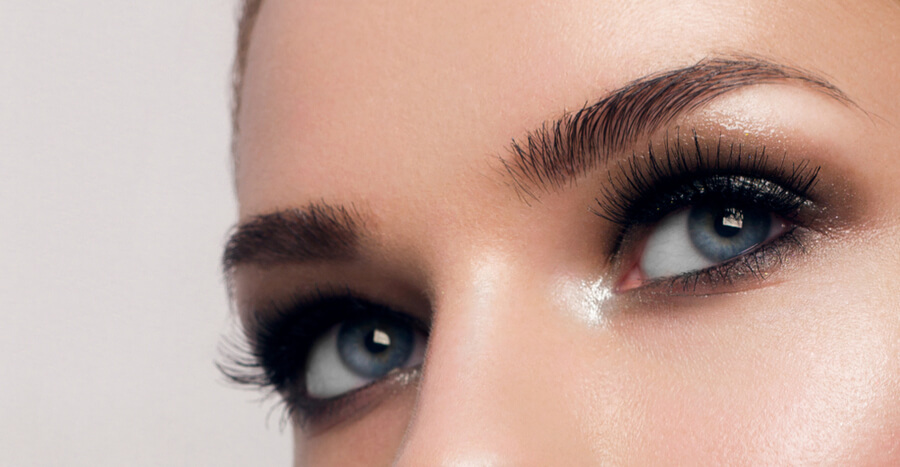 Many of us are not naturally blessed with a lush set of eyelashes. Some even have very sparse or no eyelashes. So we depend on cosmetics, using eyelash curlers, multiple formulations of mascara and spend time gluing on false eyelashes or having expensive extensions applied.
Unfortunately as you age, the situation doesn't improve: eyelashes start to thin and grow more slowly. Since the eyelash growth cycle can take 6-8 weeks, the wait to grow new eyelashes can be agonizing. Hormonal changes can also affect how eyelashes grow.
How to Grow Lashes
There is no proven home remedy that will help you grow lashes or create longer eyelashes. However, there are now several eyelash growth enhancers on the market that may help you grow lashes more quickly – and more of them – than waiting for the natural growth cycle. These growth enhancers will even help you if you have no eyelashes!
The brand that we recommend at Lougheed Laser is Latisse®. It's the first and only Health Canada and FDA-approved treatment for thin eyelashes that actually grows lashes that are longer, thicker and darker.
How Latisse Works
Latisse® enables you to grow lashes because of its active ingredient, bimatoprost. The solution is believed to affect the growth phase of the eyelash hair cycle in two ways: first, it increases the phase length, and second, it increases the number of hairs in the phase.
Latisse is a once-a-day treatment that is applied with an applicator to the base of your upper eyelashes. You then may start to see longer eyelashes in as little as four weeks, achieving full growth in 16 weeks. This growth is your natural eyelashes – only better.
Looking for thicker, longer eyelashes? Make an appointment with one of our doctors to discuss whether Latisse would work for you. Please note: a doctor's prescription is required before purchasing Latisse.