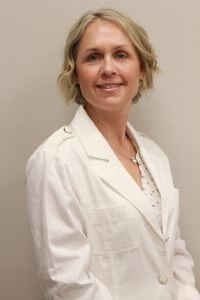 Dr. Gillian Fisher has been practicing in Vancouver since her graduation in 1997. She has always had a passion for Women's Health and enjoys building relationships and working with women to establish their healthcare goals and needs. This naturally led her to develop a clinical interest in age-reversing aesthetics using non-surgical techniques. Dr. Fisher began to focus her medical practice on Cosmetic Dermatology and has received training in various cosmetic enhancements. She is excited to join the professional and dynamic team at Lougheed Laser Centre.
Dr. Fisher was raised in Vancouver and completed a Bachelor of Science in Immunology at the University of Toronto. She is a graduate of the University of Calgary Medical School and trained in Family Medicine at the University of Western Ontario.
Dr. Fisher is a member in good standing of the College of Physicians and Surgeons of BC, Doctors of BC, Canadian Medical Association and the Canadian College of Family Practice.